We believe in . . .
empowering the teacher as a confident decision maker in planning instruction based on what their students need.
We provide . . .
a professional development catalog and content library with resources to enhance your teaching in literacy, math, writing, behavior, conferring, establishing routines, classroom design, and yes, the Daily 5 Framework and CAFE Literacy System.
We strive to . . .
be your supportive friend and a trusted resource for your teaching.

PLUS a list of 50 back to school books!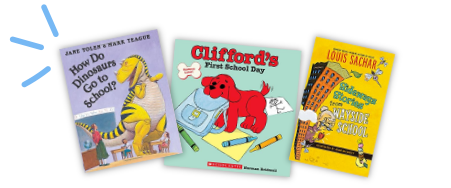 Stay up-to-date with all the exciting changes at Teach Daily and we'll email you
our list of 50 books

that are perfect for

back to school

.